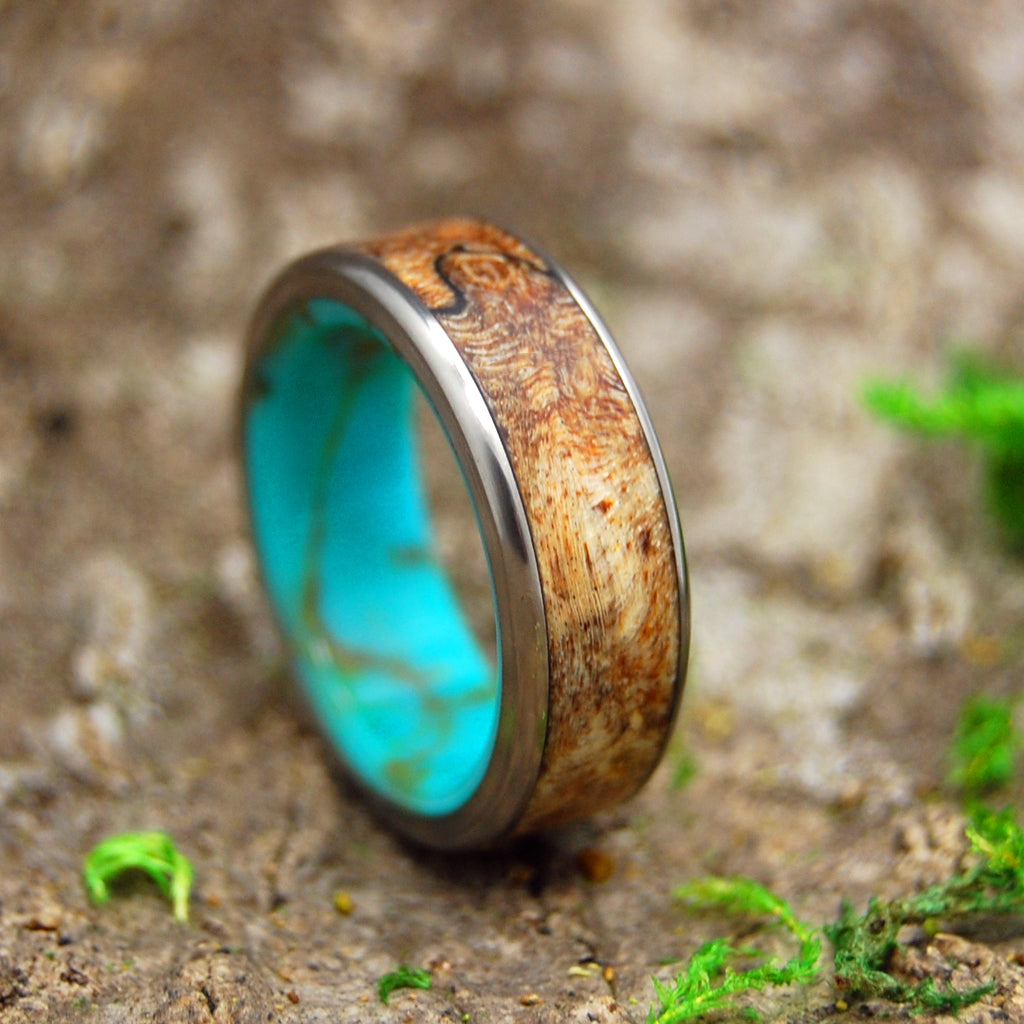 SPALTED MAPLE CONIFER | Turquoise & Wood Titanium Wedding Rings
Great as a Mens Ring and beautiful as a womens wedding band. This beautifully crafted, titanium wedding band has a center inlay of rich Spalted Maple wood, and with an interior overlay of gold webbed tibetan turquoise. 
Pictured at 7.9mm 
Exterior Finish - mirror
Interior Color - none
Edge Shape - Rounded
For added durability, we can encase the stone with titanium edges.  Click here to see that format and contact us if you would like that for this ring - PROTECTIVE TITANIUM EDGES
Customer Reviews
We love our rings! Just what we were looking for. Thanks so much! I hope to have pictures to share soon from the wedding ;)
Beautiful product and great customer service! Thank you!
ZOMG! They are excellent! I love the packaging, the rings are so shiny & *breaht* omg so awesome. VERY VERY HAPPY
Sorry so late giving feedback - been in a wedding frenzy! rings are beautiful, absolutely perfect and even better than in the pics!!!! we are so happy, thank you so much and thank you for rushing the order through for us ***
Love the ring! My husband wasn't even sure about wearing a wedding band (he's never worn rings before), and he doesn't ever want to take this one off. Great customer service, too.