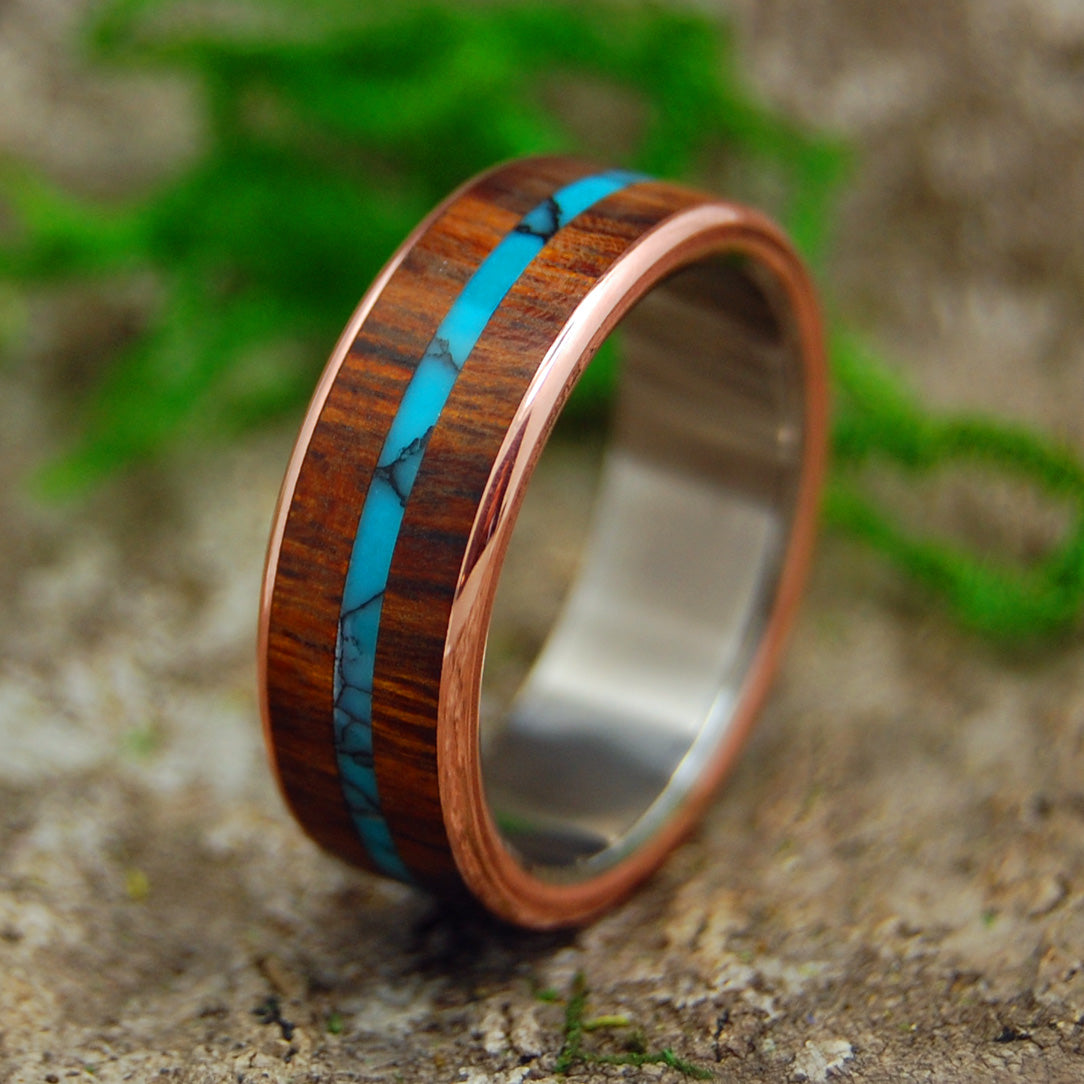 ARIZONA DESERT | Desert Ironwood & Turquoise Copper Titanium Wedding Rings
This unique mens wedding ring is perfectly dreamy.  Desert Ironwood and Arizona Turquoise are encased with copper edges.
Pictured at 7.9mm 
Exterior Finish - mirror
Interior Color - none 
Edge Shape - rounded
Customer Reviews
The rings are beautiful! Thank you so much!
Had a lot of sizing problems, but they worked with me to make sure I had a beautiful ring for my wedding day.
Received exactly what I asked for sooner than I expected and with super communication despite some unanticipated payment challenges. Thanks so much!