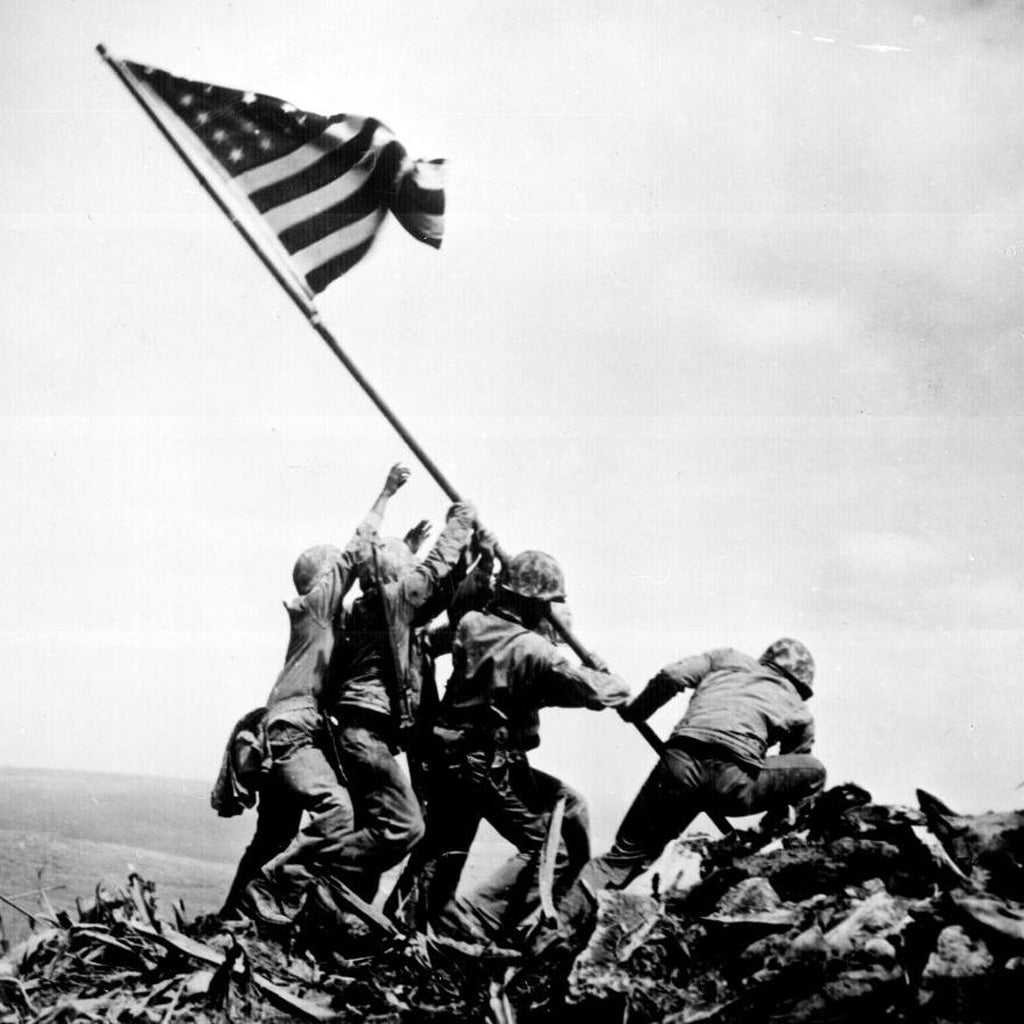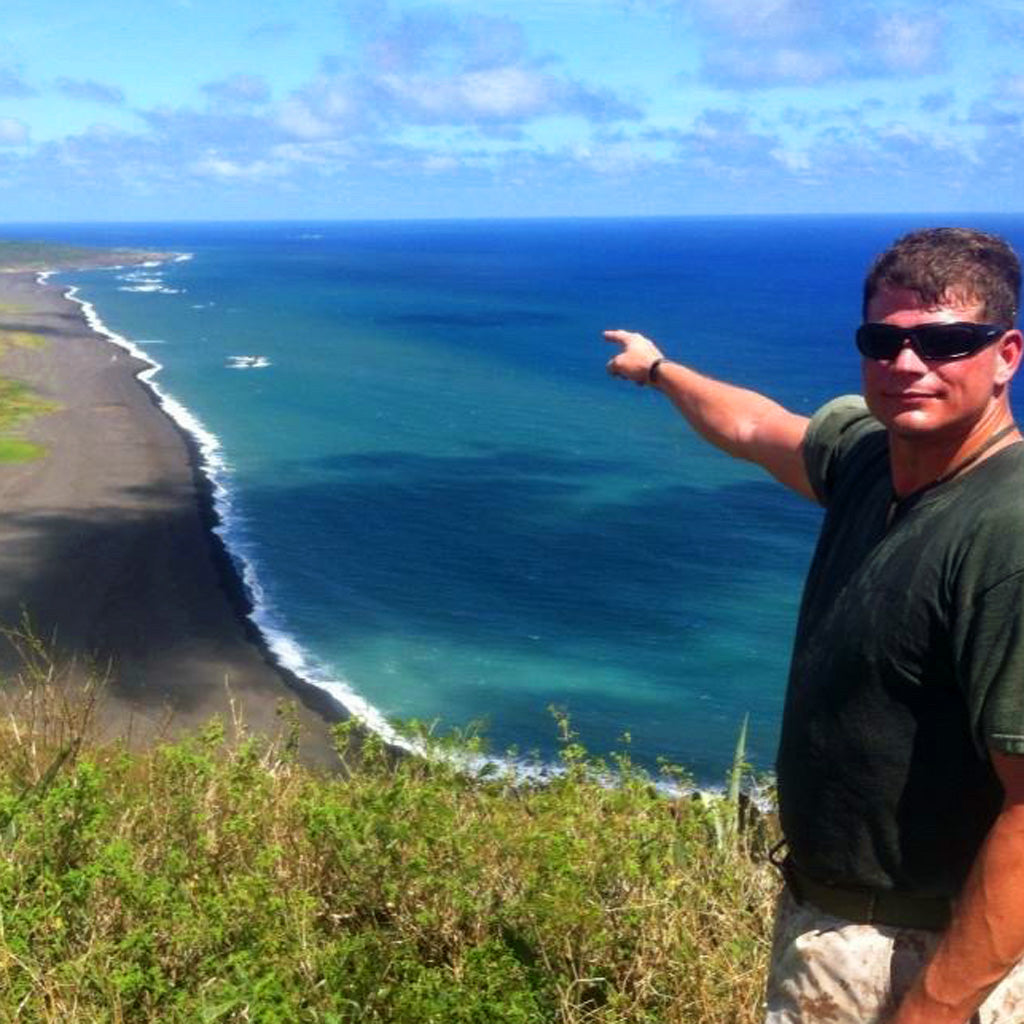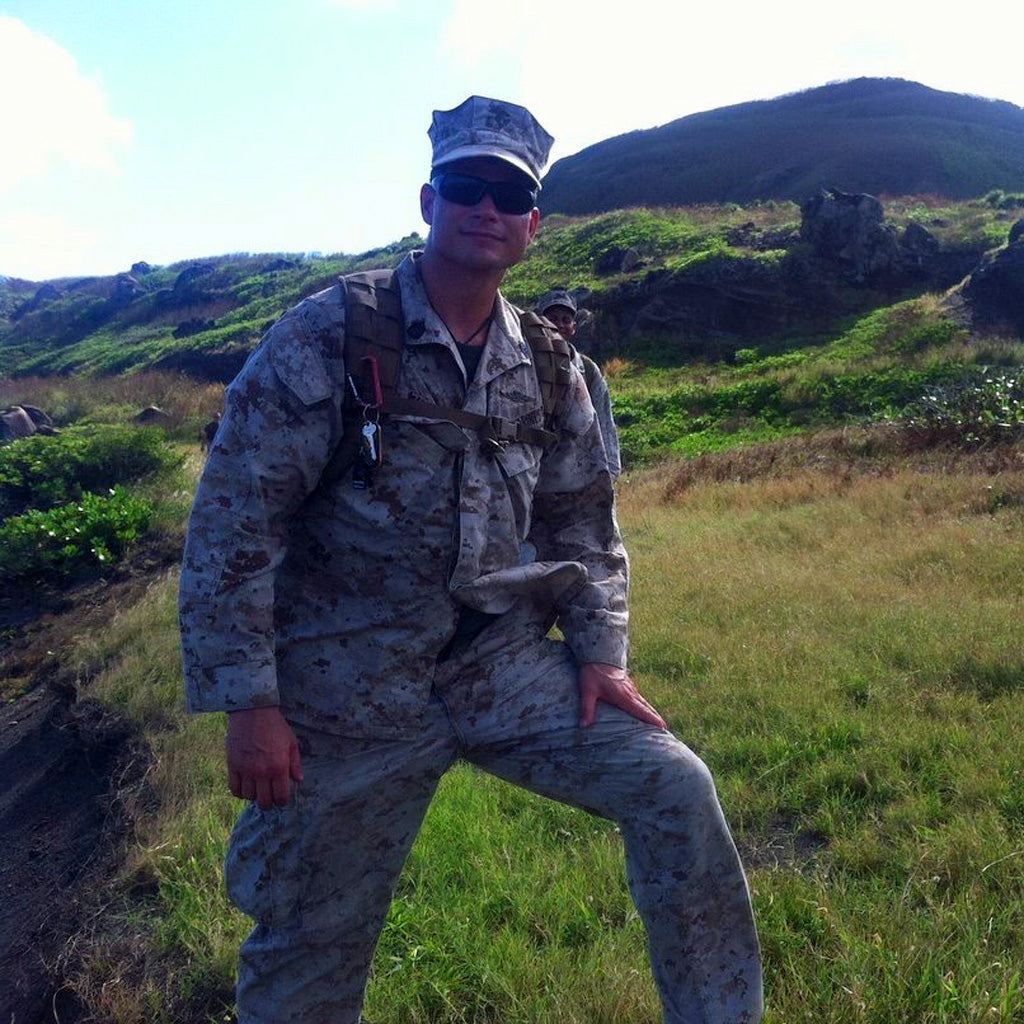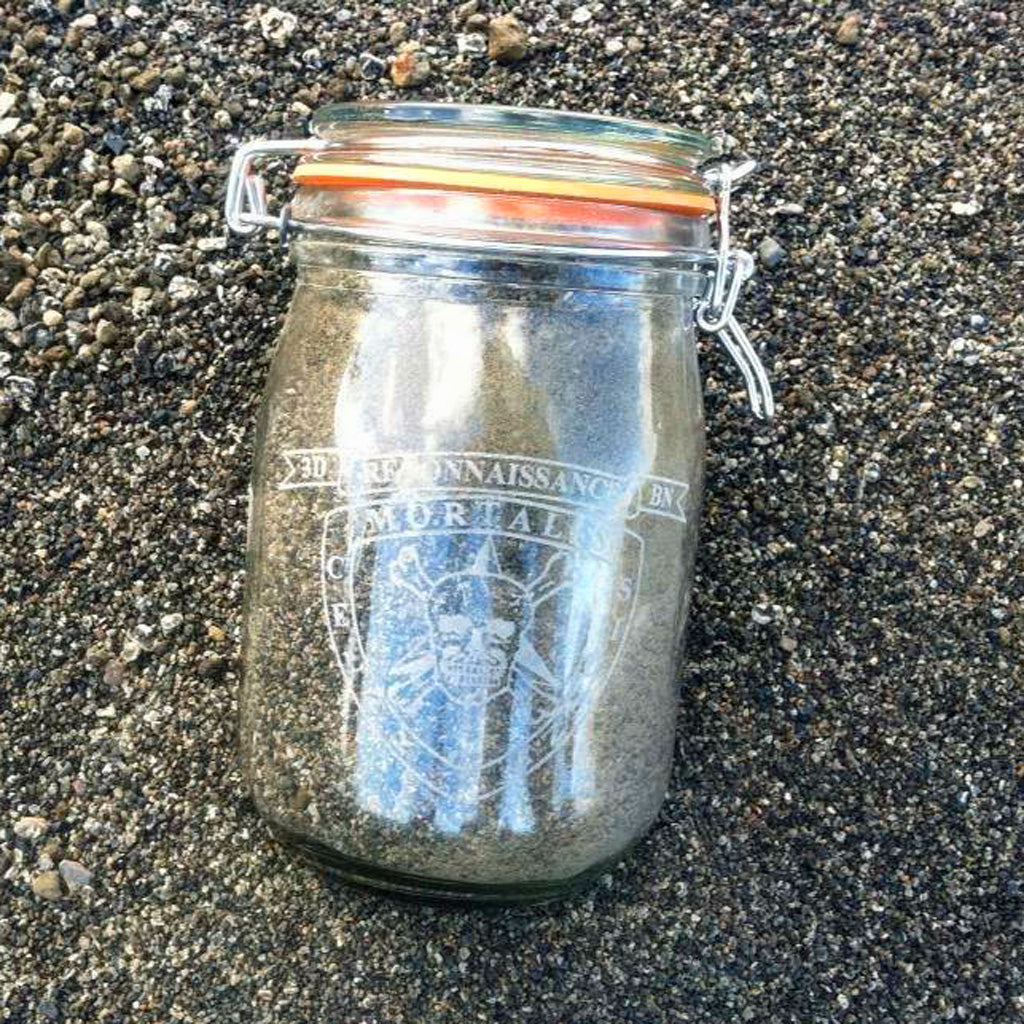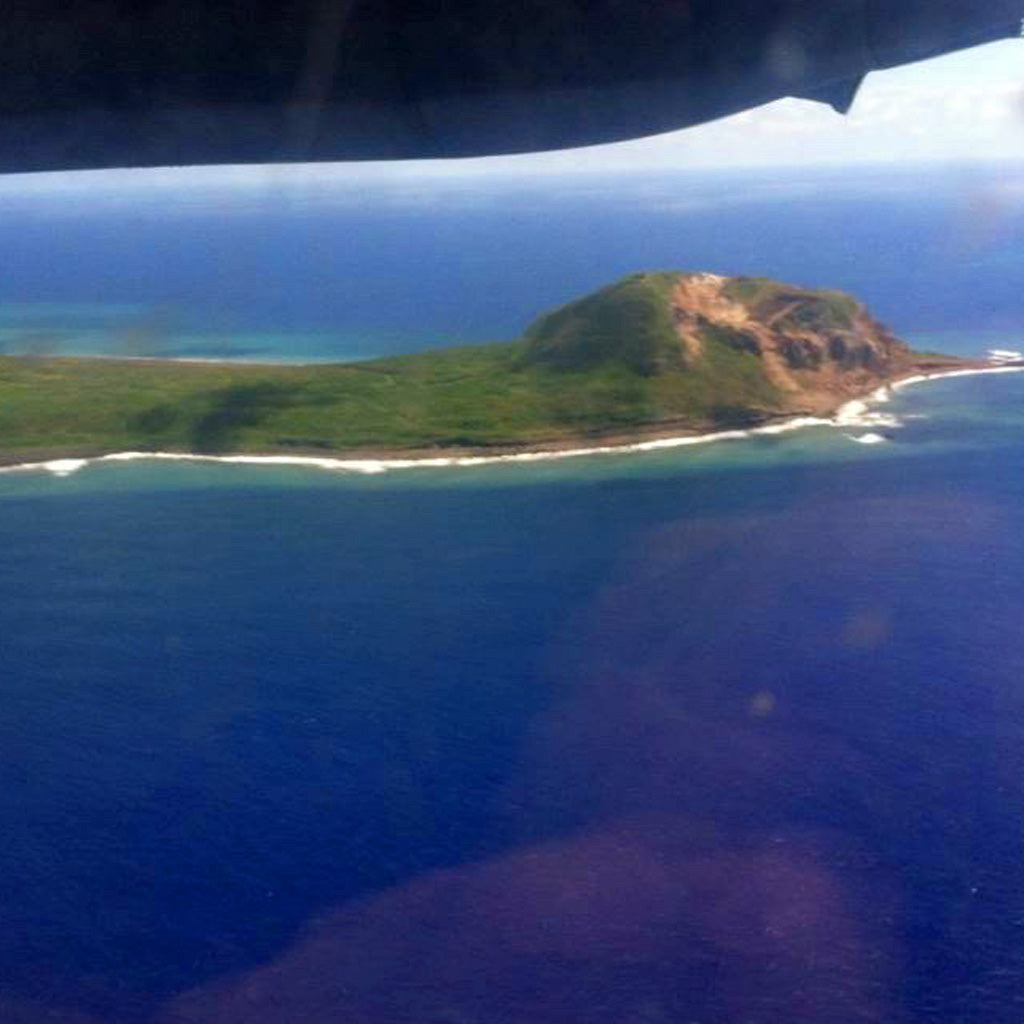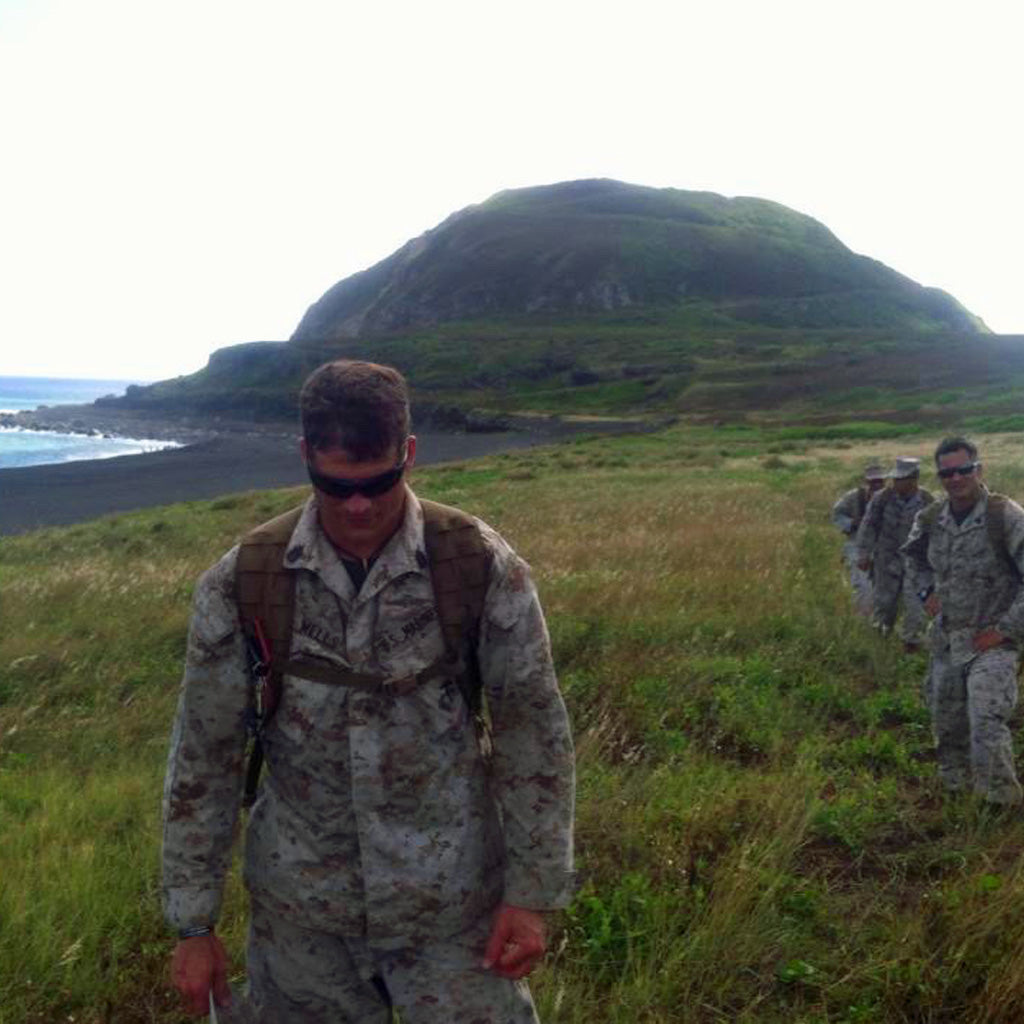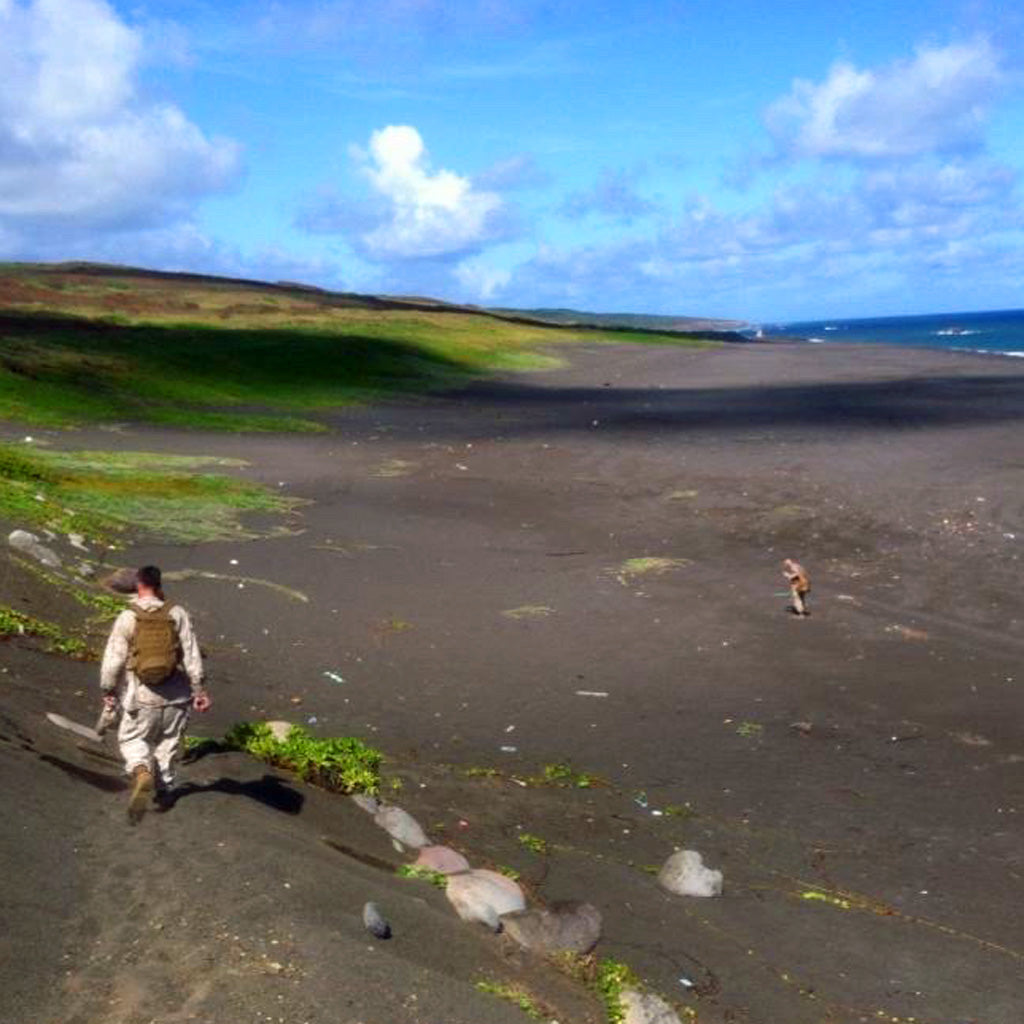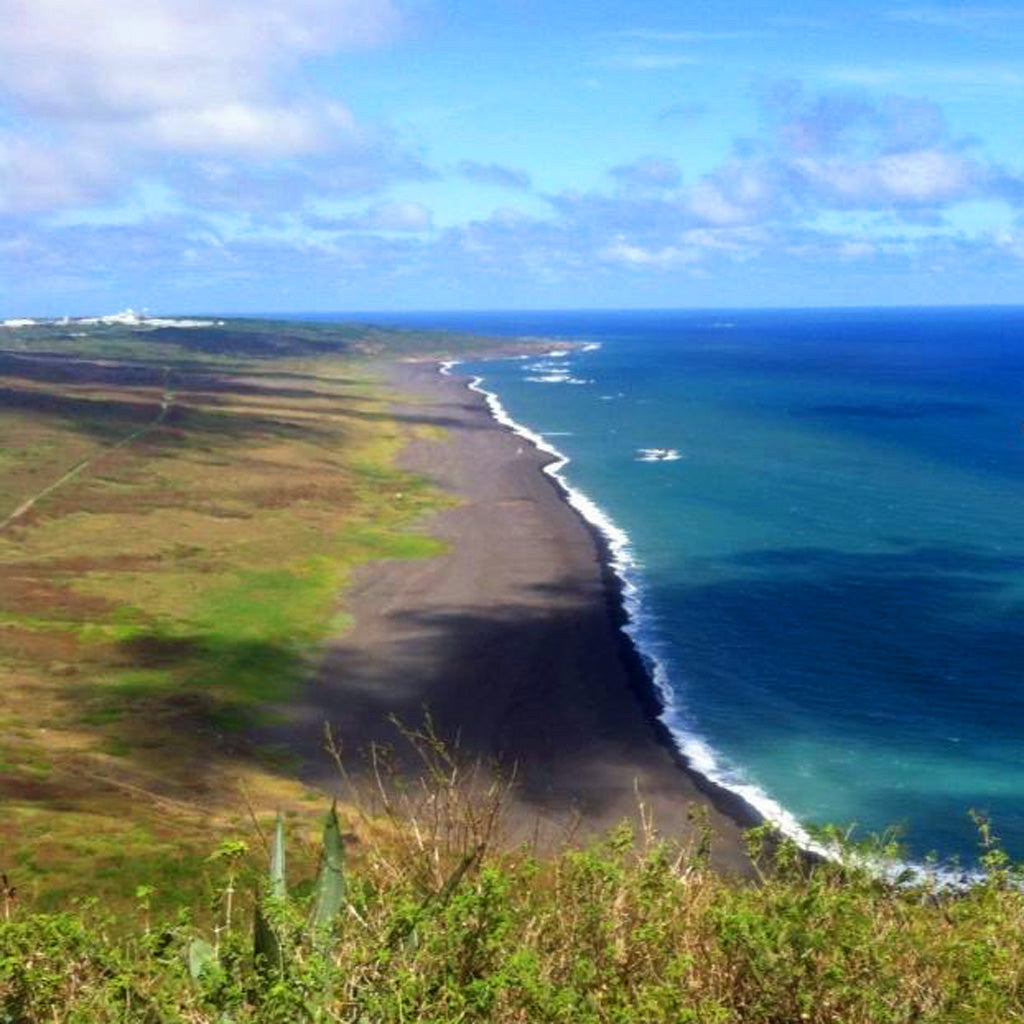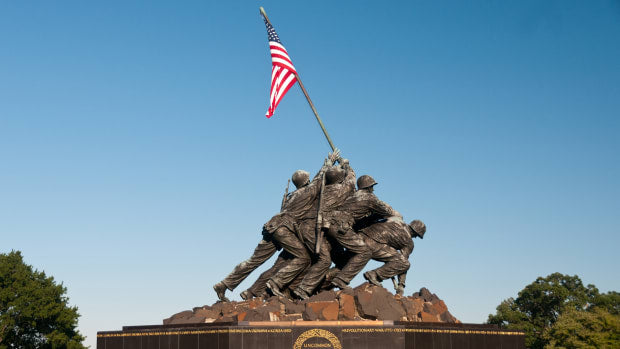 GRAY DAWN AT IWO JIMA | Iwo Jima Beach Sand Military Memorial Wedding Rings
WEDDING RING MADE FROM THE VOLCANIC SAND OF IWO JIMA - WORLD WAR II MEMORIAL AND THE BATTLE OF IWO JIMA.
50% of purchase price is donated to Navy-Marine Corps Relief Society - https://www.nmcrs.org/ 
This men's wedding ring or military memorial ring was made out of the sand from Iwo Jima. The battleship gray background that holds the sand from the beach resembles the "low gray ceiling" on that heavy dawn of February 19th, 1945 as our troops stormed the island.  It is a humbling ring to make, but we are honored to be able to make it out of the volcanic ash and craggy yellow sand collected and given to us by Glenn Wells, the Operations Chief with 3rd Reconnaissance Battalion out of Okinawa, whom we are proud to call a friend.
Since no one is allowed on the island anymore, this ring is in limited supply while we still have the sand.  
Pictured at 7.9mm 
Exterior Finish - mirror
Interior Color - none 
Edge Shape - rounded
Customer Reviews
This arrived today and my fiancé loves it and so do I! It's perfect! Great communication from the owners!
Minter & Richter are amazing to work with. Customer service is above and beyond. Beautiful work!
The rings are amazing! They are very comfortable and light. And above all, they are beautiful!!!! I would definitely recommend these to everyone :)
Beautiful rings!! My fiancé and I love these rings. They are very well-made and exactly what we wanted. The sellers were fantastic. Great communication and the rings arrived on time. I highly recommend them if you are looking for unique wedding bands.
These rings look amazing! I'm telling everyone I know about them and I can't quit showing them off.