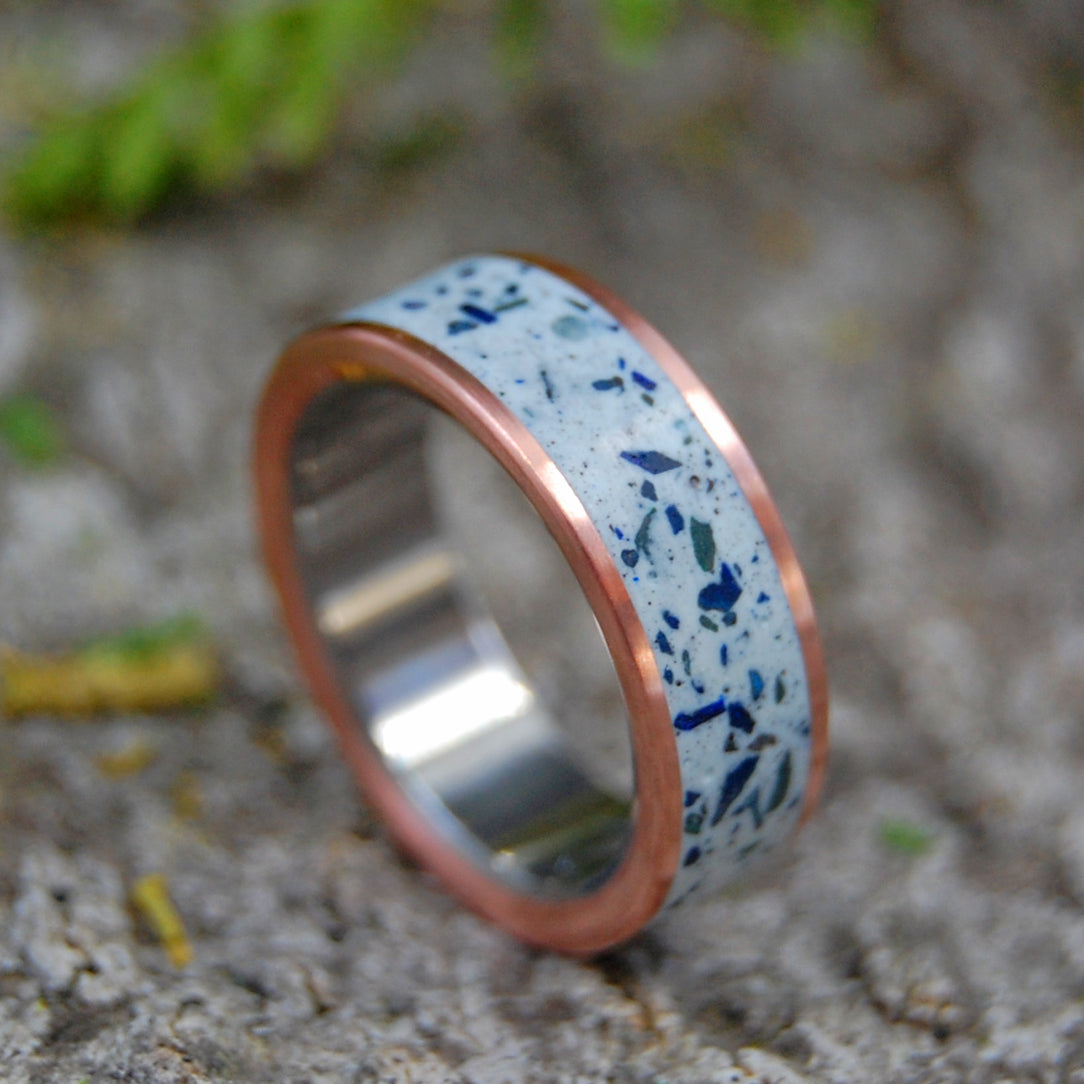 AZURITE BEACH SAND | Beach Sand & Copper Titanium Wedding Rings
Beautiful White beach sand (feel free to provide your own if you wish!) with flecks of blue Azurite Stone make this wedding ring a true one of a kind. The copper edges are a perfect distinction and of course the titanium core gives it unmatchable strength and durability.
Pictured at 6.4mm
*White sand shows staining or dirt more easily than darker sand inlays.  All damage is covered by Lifetime Care.