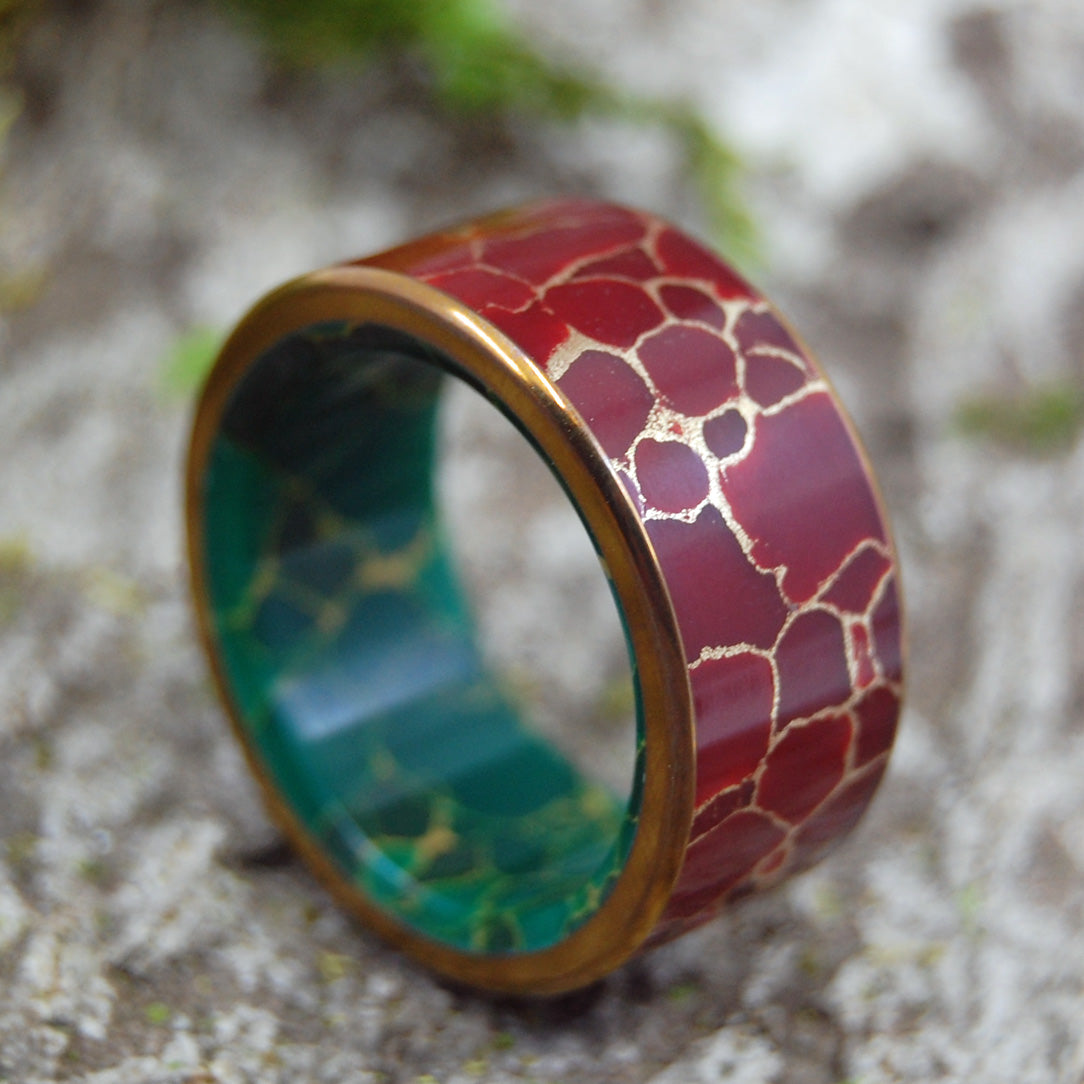 BOLD KING | Red Jasper Stone & Egyptian Jade Titanium Wedding Rings
It takes a BOLD King to rule the heart.   Red Jasper stone and Egyptian Jade work together and are divided only by a gleaming titanium rounded edge that has been anodized bronze.  
Pictured at 11mm.  
Exterior Finish - Mirror
Interior Color - Anodizing not available on this ring as there is stone on the interior
Edge Shape - Rounded
For added durability, we can encase the stone with titanium edges.  Click here to see that format and contact us if you would like that for this ring - PROTECTIVE TITANIUM EDGES
Customer Reviews
Another beautiful piece of wearable art!
Great customer service...had to get a new size for the ring but they were incredibly helpful.
Absolutely stunning work. Sized perfectly and beautifully made. Came over a week earlier than expected. Worn it less than 24 hours and am already receiving complements.